Firstly – apologies for my complete internet silence – as posted last week we have no working internet at home, thanks to a naughty fallen tree and CableCom seem in no hurry to re-connect us! However a friend has saved the day and I am
stealing
borrowing her data to post this in the meantime! Oh how I missed you
Twitter
! And
Facebook
! Oh and my
Instagram
! I have so much to post it was hard to decide what would be first and whilst I have not written out the full recipe – I will if there is enough interest and if I can get permission I wanted to share these bakes, which were a definite first for me! Cheeky minded friends have nicknamed these 'booby cakes' but I will leave you to make your own minds up. I kinda thought they looked a bit piglet-y…
Anyway I am a huge Great British Bake Off fan and when the nice people at Stork offered me to bake along with a recent episode, I rather hesitantly agreed… see I am a fairly good baker but certainly no expert, more the muddle through and hope for the best kind of baker, not to mention too our evil non-temperature gaging oven – we are measuring as they did in Victorian times – stick your hand in and see how toasty it feels! Though after realising I didn't have anything better than to watch GBBO that evening and a I am a firm believer of its better to try it than regret it club, I replied with those fateful three letters… YES!
When I eventually sat down to watch that evenings Great British Bake Off, in the opening credits this weeks bake was narrated as one of the 'Most complicated'…….. Ah ha this all makes sense now. This is why we didn't fill in that Bake Off entry form……
..Three hours later, back slightly aching and also after my colleagues discovering I was a secret food blogger (including our post room guy who kindly accepted my giant hamper!) my little pink beasts were eventually born!
Now I won't lie, there are several stages to this bake, lots of measuring, rolling teeny amounts of marzipan whilst turning shades of pink and green but we did manage it, even with a wonky oven and tiny kitchen so I a quite proud! Here are a few images for you to give you an idea:
Measuring the Genoise sponge..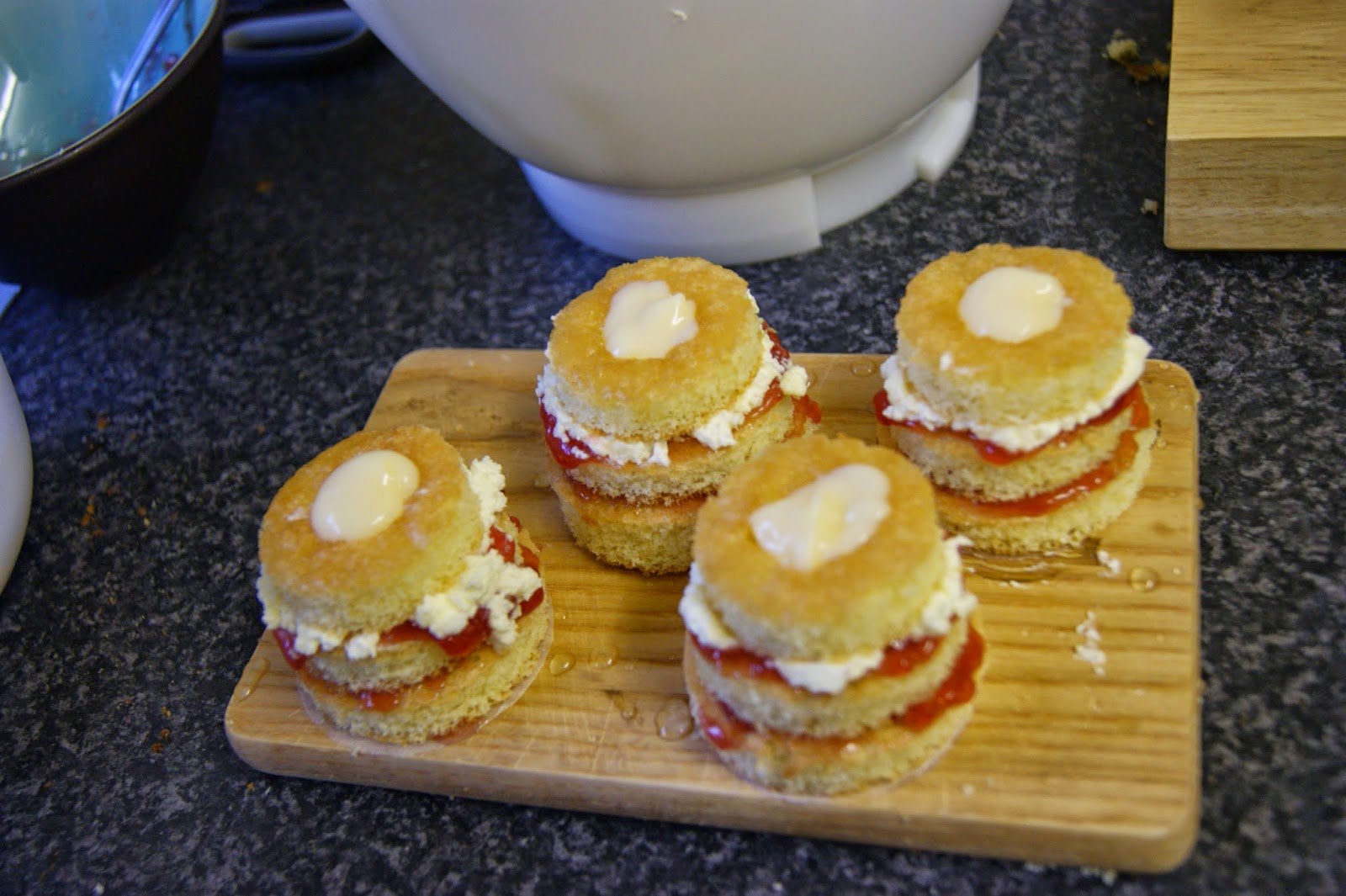 Assembling my Tortlettes…
So these are my very first ever Swedish Princess Tortlettes, that I made in conjunction with Stork.
I somehow won their week though so they must look good! What do you reckon of my efforts as a complete novice to Creme Patisserie, Genoise sponge and tiny cakes in general?