The previous day to making this rather delightful salad, whilst out shopping in Oxford, I had eaten a less than delightful salad in a cafe, described simply as 'Chicken and Chorizo salad'. It 'simply' consisted of 4 thin slices of out of the packet ready sliced chorizo, some sliced green lettuce, some under ripe tomato slices, a few token strips of cold, bland chicken and er oh a couple of slices of cucumber on a cheap brown plate. No dressing, no seasoning, no nothing. It was a sad sight. After a little hunting I clutched the found bottle of salad cream in its slightly sticky bottle like a prize. Oh and don't forget the amount of ready ground pepper I had to adorn it with in order to force it down with.
Needless to say I decided to try and make myself a decent chorizo based salad and I was rather delighted with this. Crispy greenery, spicy delicious slices of chorizo tousled with a slightly sweet tangy glaze over wholesome potato chunks. This is a real salad and one which will be a keeper! Serve warm if you can but cold is just fine too.
By adding the cucumber to the pan, it wilted slightly in a good way and actually got fully eaten by my boyfriend who normally hates the stuff! Its a good job he doesn't read my blog!
Easy – Serves Four
Ingredients:
100g spicy chorizo cooking sausage (mine was labelled Picante)
1 small orange pepper, de-seeded and sliced thinly
100g crispy salad mix
500g baby new potatoes, halved
1 heaped tsp Clear honey
2 tbsp good Balsamic vinegar
1 tbsp chia seeds
2 inches cucumber, halved lengthways, de-seeded and cut into thin half moons
4 cherry tomatoes, quartered
1 tsp olive oil
Method:
Boil the potatoes in salted water until tender and drain well.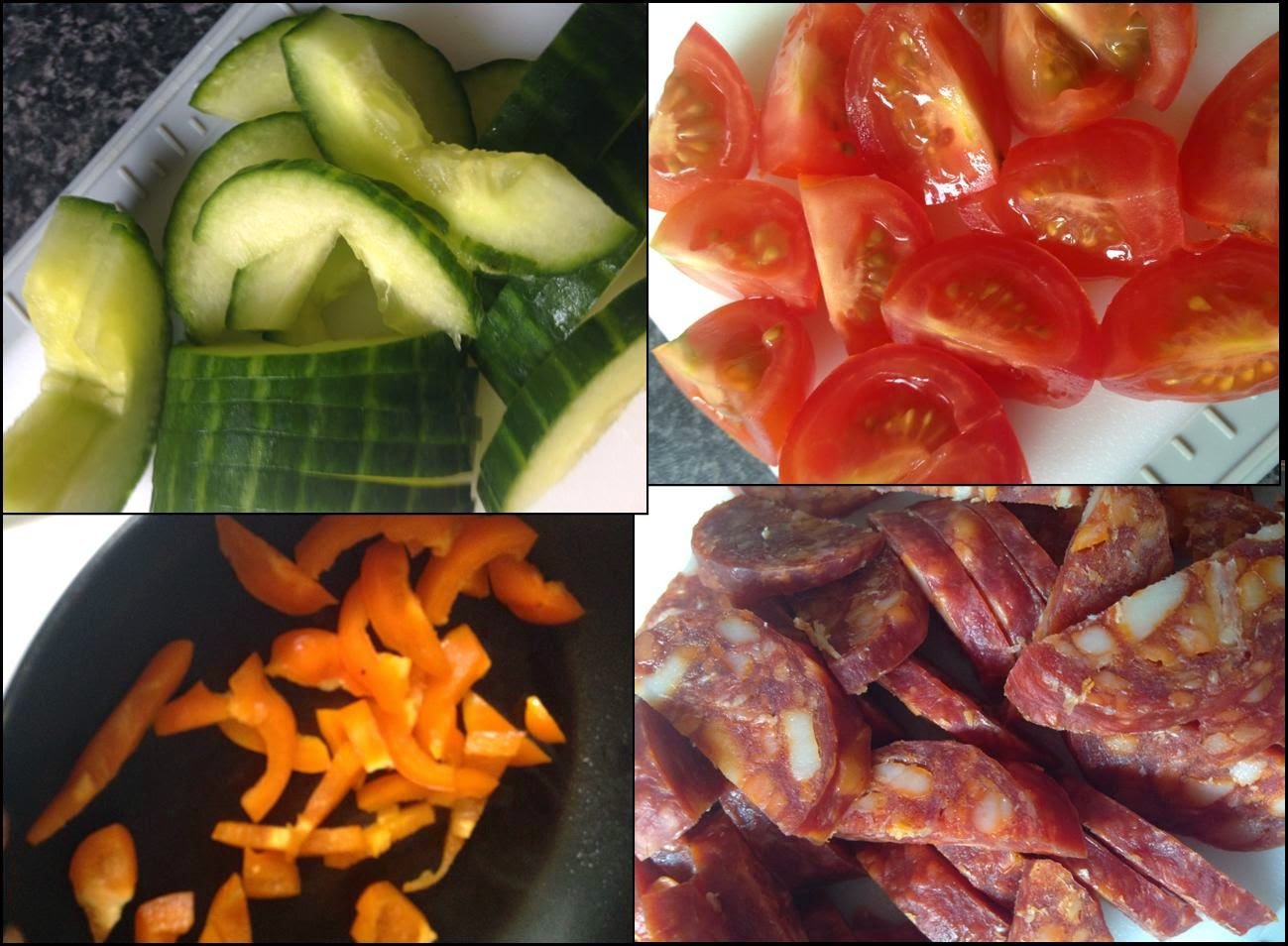 Meanwhile heat the oil in a saute pan, and fry the peppers for 2 minutes and stir through the chorizo, fry until golden and releasing its lovely orange hued oil. Stir through with the potatoes, cucumber and tomatoes for a further minute.
Make a well in the middle of the pan, pour in the balsamic vinegar followed by the honey and toss together with the ingredients, to thoroughly coat everything. Remove from the heat and cool for a couple of minutes before assembling.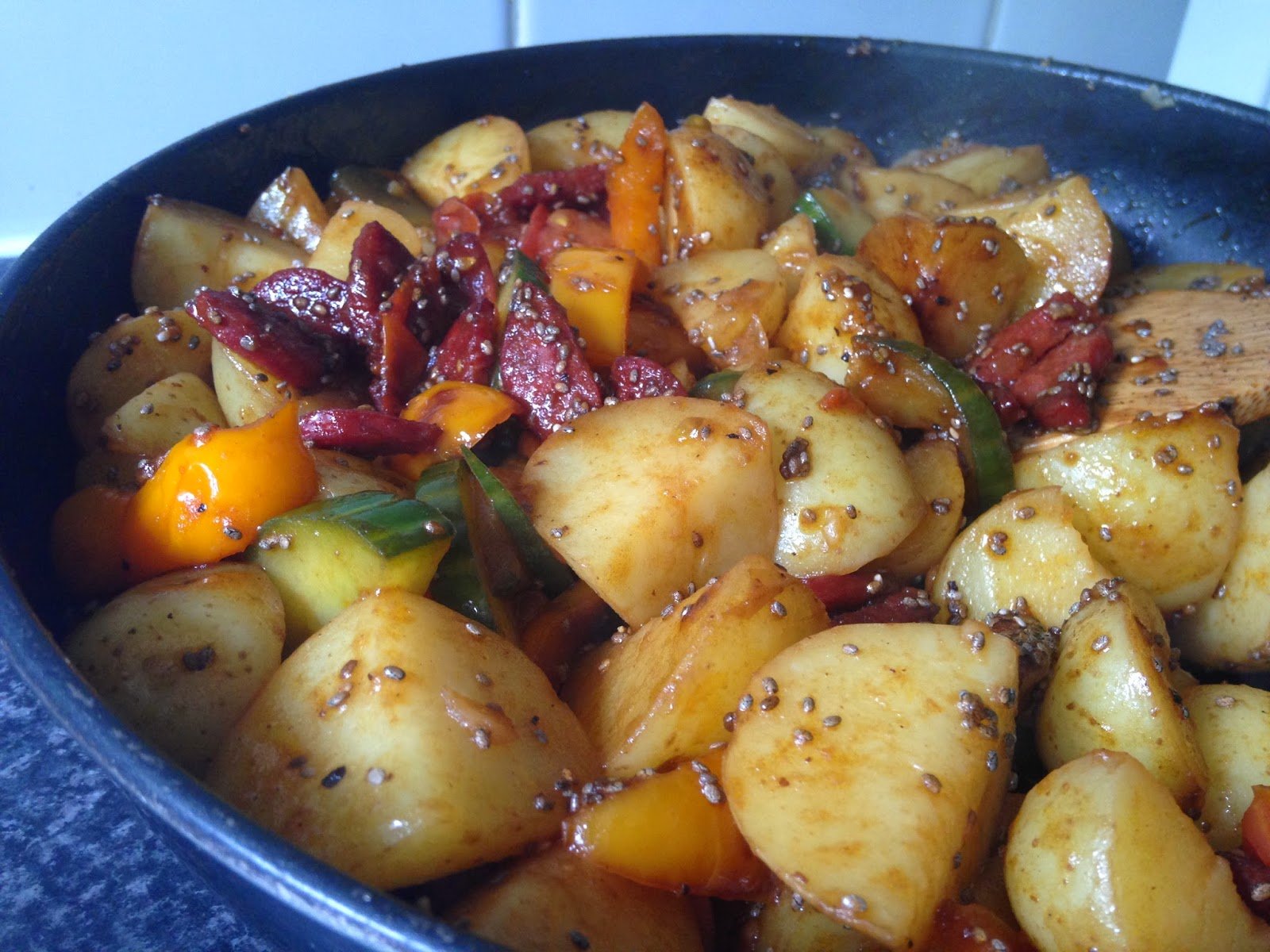 In a large bowl scatter out the salad leaves and spoon over the pan contents. Sprinkle with the chia seeds and serve.
Also keeps well for the following days lunch!